a platform for planetary stewardship and unification
HAPPY NEW DECADE 2020


↓↓ SCROLL DOWN for NewEarth University NEWS ↓↓

we are honored you have entered this brain-trust
open-sourced as a planetary hub for wisdom-keeping,
knowledge-sharing and transcultural exchange from the heart
2020 – a new year for seeing clearly
new ways of being rooted in pure-truth
NewEarth University (NEU) is the paradigm-shifting learning community of the NewEarth Project, which unites ancient wisdom with full-spectrum breakthrough technologies and innovations from leading experts – visionaries and pioneers sharing an array of talent and gifts, so that together we manifest a peaceful new earth.

What is seminal to learn on this journey of life?  Zero-point learning from the heart – an organic process of UN-learning with creative curricula of art, beauty and consciousness at NEU's Six Schools:
Health & Wellness; Natural Law; Science & Design Innovation; Socio-Economics & Ecology; The Living Arts; Consciousness & Spirituality

Meet a Few of Your NEU Faculty
school announcements & events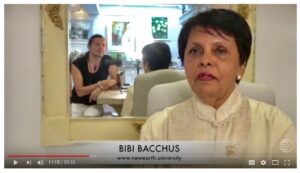 ---

NewEarth University is now accepting applications for its exciting international Internship Program in the areas of: Digital Library Science...

---

NEO Magazine Enjoy this comprehensive, stunning and inspiring digital magazine from your NewEarth family (2017). Gratitude to the NE...
ITNJ Commission of Inquiry 2019 Sacha Stone
Hot off the Press! NewEarth Blog
Enjoy Kaleidoscope TV free from NewEarth University.  In-depth conscious conversation from A to Z, Alchemy to Zero-Point. Full-spectrum programs hosted by Dr. Nancy Ash. Click for inspiring shows featuring change-agents devoted to manifesting new ways of being.
Featured: NEU Fellow, Laura Uplinger
Keep in touch… receive NewEarth Project News