a platform for planetary stewardship and unification
NEW PARADIGM LEARNING ONLINE


↓↓ SCROLL DOWN for NewEarth University NEWS ↓↓

we are honored you have entered this brain-trust
open-sourced as a planetary hub for wisdom-keeping,
knowledge-sharing and transcultural exchange from the heart
2020 – an astonishing year for seeing clearly
new ways of being rooted in pure-truth
NewEarth University (NEU) is the worldwide paradigm-shifting learning community of the NewEarth Project, which unites ancient wisdom with full-spectrum breakthrough technologies and innovations from leading experts in their field – visionaries and pioneers sharing an array of talent and gifts, so that together we fully manifest a peaceful new earth.

What is seminal to learn on this heroic journey called, life?
Learn the pure-truth of sovereignty from one's heart and soul.
Join with like-minds from all corners of Earth in an organic process of UN-learning through creative curricula of art, beauty and consciousness at NEU's Six Schools:
Health & Wellness; Natural Law; Science & Design Innovation; Socio-Economics & Ecology; The Living Arts; Consciousness & Spirituality

Welcome to NewEarth University - 2020 Message
your school announcements & events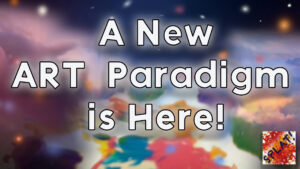 ---

NewEarth University is now accepting applications for its exciting international Internship Program in the areas of: Digital Library Science...

---

NEO Magazine Enjoy this comprehensive, stunning and inspiring digital magazine from your NewEarth family (2017). Gratitude to the NE...
New-Paradigm Learning Panel – NewEarth Festival
NEU & Red Pill
Hot off the Press! NewEarth Blog
Enjoy Kaleidoscope TV free from NewEarth University.  In-depth conscious conversation from A to Z, Alchemy to Zero-Point. Full-spectrum programs hosted by Dr. Nancy Ash. Click for inspiring shows featuring change-agents devoted to manifesting new ways of being.
Faculty Dr Don Paris (Scalar Tech)
Keep in touch… receive NewEarth Project News