---
 
2021

 UN-LEARN NOW with a few NewEarth University (NEU) Offerings

(NOW translated into Spanish, French and Brazilian Portuguese at the NEU Library) JUNE 2020 – NEU COVID-19 WHITEPAPER compiled and written by Thomas Brown, NEU Science Director/Fellow
(NOW translated into Spanish, French and Brazilian Portuguese at the NEU Library) JUNE 2020 – NEU COVID-19 INTELLIGENCE BRIEF compiled and written by Thomas Brown, NEU Science Director/Fellow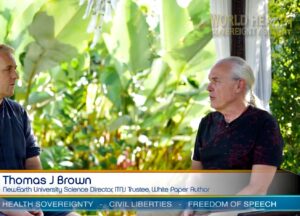 ---
---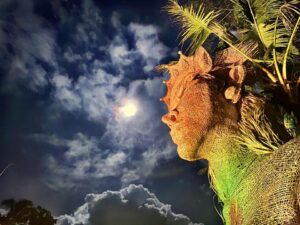 NEW! SEPT 2020 – Gift by Dr Swan Montague, NEU Faculty, School of Consciousness & Spirituality, free download: Cosmic Rebirth of The New Earth
NEU_Comlimentary_Dr Swan Montague_COSMIC REBIRTH OF THE NEW EARTH-3
NEW! SEPT 2020 – Gift by Dr Swan Montague, NEU Faculty, School of Consciousness & Spirituality, eBook download: Spirit of Dis-ease
NEU Complimentary eBook_Rev Dr Swan Montague_SPIRIT OF DISEASE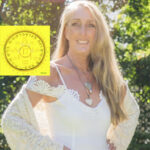 Join Swan at her NEU Digital Classroom: Divine Light Training. To learn more about your instructor's curriculum, go to Main Menu – COURSES/Divine Light Training page: https://newearth.university/courses/divine-light-training/
---
---
UCC: How to Own Your Strawman by Bibi Bacchus, NEU School of Natural Law Faculty. Learn from this inspiring, eye-opening 40-min. film gifted by Sacha Stone introducing Bibi explaining the basics of Uniform Commercial Code (UCC) – how to kill and then own "your strawman."

105,000 + people like you have learned from this program:
Join Bibi's Digital Classroom: To learn more about your instructor's UCC curriculum, go to Main Menu – COURSES/UCC page:
https://newearth.university/courses/ucc-how-to-own-your-strawman/
---
---
Human Attachment Project (Phase 1 – Birthing the Future)

Master Class, 6-part video series

 gifted to you by author and visionary Suzanne Arms, conscious birth pioneer on the faculty of NEU's School of Health & Wellness – discipline of Conscious Birth & Dying. This is an inspiring mini-course featuring Suzanne teaching on-site in Colorado, USA.
CLICK LINK Birthing the Future – Part 1  (Entire course auto-plays into parts 2, 3, 4, 5, 6)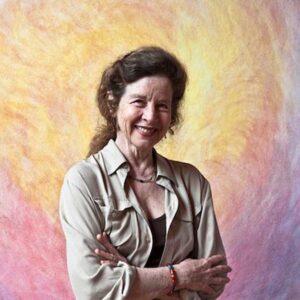 Designed for anyone who cares about the state of humanity and seeks a less unhappy & violent world: thriving not coping! – parents-to-be, parents, elders, grandparents, precious youth and those wishing to enhance the human condition – this course took nine months to create, filmed with l!ve audiences and edited into a quality learning experience.
In Suzanne's words, "The series will inform and inspire you, regardless of age, gender, profession, etc… and whether or not you've ever had – or have, will have or work with – children, parents, families.  AND although they are visual, you can just listen to them, as you would a podcast!"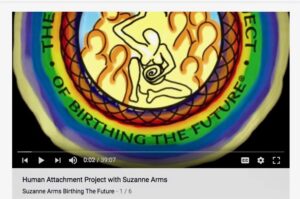 ---
---
Aligning with HeartSelf-Intelligence by 

Margret

Rueffler, PhD

, faculty senior advisor, NEU School of Consciousness & Spirituality.

 InJoy this relaxing meditation video (intro to her 7-module curriculum).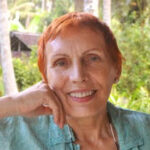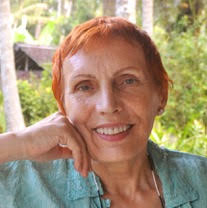 Access Befriending the Heart, Part 1  
The Psychology of the "HeartSelf-Intelligence" presumes the inherent potential of infinite intelligence as the birthright of each. In many beings this is latent and its abundance and wealth is waiting to be expressed. It can be allowed to unfold and flow. This involves a conscious choice to to align with one's birthright.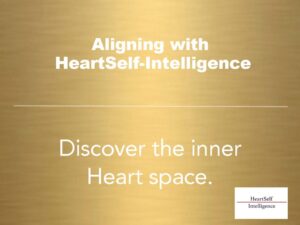 ---
---
Interview with the Universe: a narrative guide to manifesting a better life by

Tariq Amawi,

MA, fac

ulty, School of Consciousness & Spirituality. InJoy a downloadable, complimentary 165-pg PDF book.
---
---
Busting the Myths by Thomas Joseph Brown, NEU Fellow & Science Director, School of Science & Design Innovation – BIO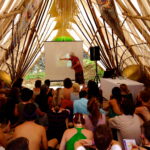 Voices of NewEarth program recorded l!ve in 2017 at NewEarth Haven-Bali (2.5 hour video format) 7,500 + people like you have learned from this lecture
CLICK LINK https://youtu.be/hK0VCrUrfVM
Thomas deconstructs the primary myths of our time: Big Bang, Black Holes, the Expanding Universe, Flat Earth, Rainbow Chakras… and more in this excursion through the realm of alternative scientific and philosophical ideas. From Tesla's current to galactic plasmas, orientation of thought to perception of living energies like Reich's Orgone, practical examples of new technology are discussed, e.g., Trevor James Constable's etheric weather engineering (utilizing geometric orgone accumulators), and bio-architecture principles used in the NewEarth movement. (Hosted by Sacha Stone, founder of Humanitad and its juggernaut initiative, the NewEarth Project.)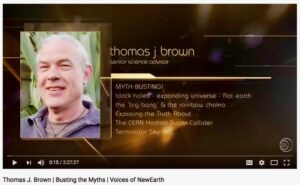 ---
---
Arks of Fire, a Mini-Course on ancient Agnihotra by Dr. Ann Ralles, Faculty Advisor at the NEU School of Socio-Economics & Ecology championing the Arks of Fire Initiative through the school discipline – Ecology & Regeneration.

61-slide presentation with audio (30-min video format)
3,800 + folks like you have learned about Agnihotra from this mini-course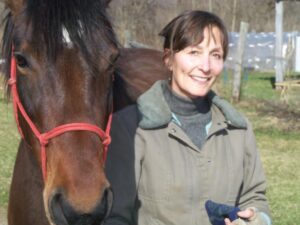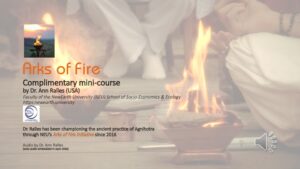 ---
---
Tendon Attachment Therapy by Dr Mikael Nordfors, MD, NEU Fellow, School of Health & Wellness – BIO

  8,100 have taken this 11-part video course!



Audio & Video Training Parts 1 – 11 (should flow as auto-play)

Tendon Attachment Therapy is a way to treat chronic muscle tensions. It's an old-school approach with roots leading back to Alexander the Great's doctors of Ancient Macedonia. Via India and the Chinese tradition of Wing Tsun, it returned to Europe where the German therapists, Liebsherr & Bracht, developed (what they named) LNB Pain Therapy, now used by thousands of trained therapists in Germany, especially in sports medicine. Enjoy taking this course; may you be free of pain.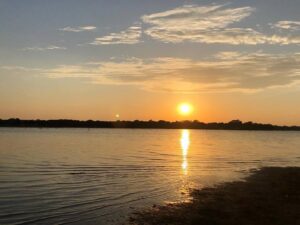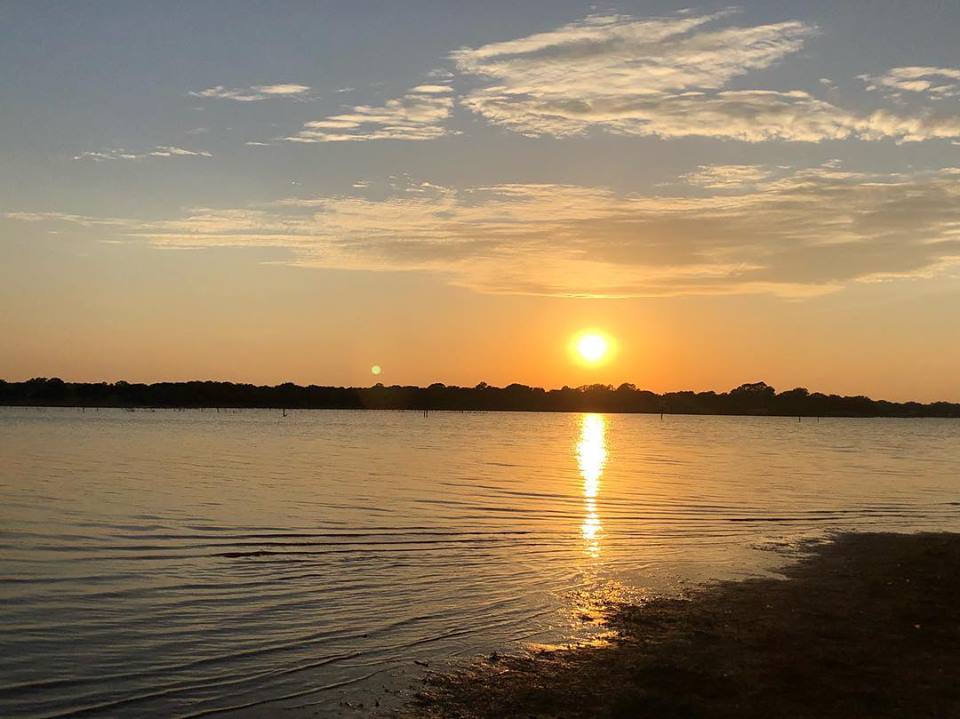 ---
---
eCourses from the University of Love & Sexuality

(

a NewEarth University affiliate)
CLICK to access 9-part video training: NEW ULS Page ~ TBA 2021
The world needs more loving relationships! This is a place for conscious teachings about love and sexuality – most importantly about yourSelf. We've sourced some of the best instructors to teach what nobody was taught in school. Meet experts like JP Sears, Ruby May, David Bruce Leonard, Shashi Solluna, Vanessa Petronelli, and Rick Gabrielly teaching on: How To Love Yourself Fully, How To Heal The Past, Emotional Mastery, Communication & Awareness, Understanding The Masculine, Understanding The Feminine, How To Embody Unconditional Love, Create A Vision Of The Future, and Sexuality & Intimacy.
---
Breath-O-Matics: A Mini-Course in Breath Consciousness

by Desmond Green
Longtime Fellow of the NewEarth University, associated with the School of Consciousness & Spirituality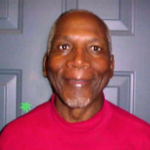 CLICK to access your printable 14-pg PDF: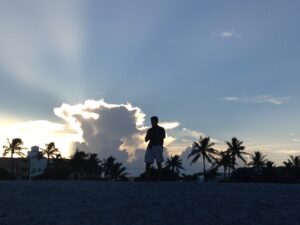 Breath is life. Breathing correctly is not only important for living longer, but also to have a good mood while performing at your best. In this short course, explore the benefits of deep breathing and why you should make it part of everyday living.
---
Homeopathic Cell Salts – Empowering Gems of Restoration & Health

, a Mini-Course by Dr. Jayne Marquis, ND, longtime NEU Faculty, School of Health & Wellness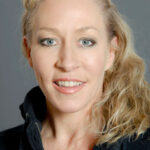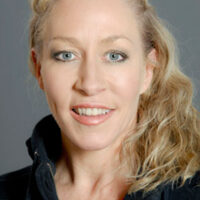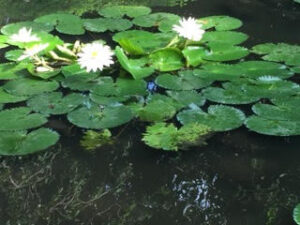 Homeopathy is a system of medicine based on the philosophy that "like cures like," or "similar must be cured by similar." Homeopathy's miracle lies in its ability to treat the mental and emotional body and physical disease in tandem. As a result, homeopathy is truly holistic. Cell salts are homeopathic preparations of certain mineral compounds, which are found within all living things.

---
---
enjoy these gifts and stay-tuned for more

In 2021… Environmental Science 1

01

by Gail Bennington, MA, NEU faculty science curriculum advisor

. 

A series of power-point presentations, including these topics: Ecosystems, Biodiversity, Soils, Evolutionary Change