---

NewEarth University is delighted to continue its affiliation with Bio Veda Academy, founded and directed by Alësha Lynov
(Update 2023) BIO VEDA is a hands-on eco-training academy with dynamic, step-by-step online courses in conscious eco-home building (with on-site programs) taught by Alësha Lynov from Russia.
He passionately shares with you hundreds of training hours in this field gleaned from twelve years of R & D learning from world-renowned experts. Alësha teaches you Master Class tips n' tools, strategies, and effective methods for living in new ways of being.
His curriculum includes 200 tutorial videos with valuable, detailed instructions to help YOU DIY (do it yourSelf).
"I travel, teach, invent and build Living Self Regenerative Bio Shelter organisms that raise the dwellers' consciousness & speed of thought."  – Alësha Lynov (spelled Alësha and pronounced as Alyosha)
Join Alësha's Digital Classroom NOW and Get OFF the Grid! 
1) LIVING ECO-HOME COURSE
Your Tuition: $100 (USD)
In Bio-Veda's updated self-study online comprehensive training designed by an eco-designer from Russia, Alёsha Lynov has you learning in practical ways: How to build an affordable Eco-Home which is inspired by permaculture principles. 
This Bio-shelter comes with its own custom-build gutter for rain-water-harvesting, a constructed botanical wetland, as well as an Earthship-inspired truck tire septic – for all of your responsible wastewater treatment. Alësha's Course covers in great detail how to build a hidden 10,000 Gal underground water reservoir or bunker which is placed underneath your future home.
The Water Training Course is part of this program and covers full rainwater filtration through a slow sand biochar filter, as well as 2 more types of water tanks. Extensive theory for all modules is included as well, combining some of the most important practical know-how you will need in getting yourself fully off the water grid.
​In this step-by-step Video-based Course, Alёsha also details a variety of other Super Adobe projects for natural pool conversion, a wavy flood-proof wall as well as terraces, which turn your garden into a sponge.
BioVeda is currently developing all the Eco-Home water-tech solutions for even cold Russian climate!
---
---
2) ABUNDANCE of WATER ~ Water Self-Sufficiency Training
Your Tuition: $100 (USD)
This is Self-study Training that assists you to create Water Self-Sufficiency in any environment, in the shortest time possible through a variety of low tech DIY and affordable projects. 
Learn to:
Harvest rain from the roof, pavement, and in-the-ground using earthworks

Store rain discretely in visually appealing low cost DIY reservoirs

Filter city rain with a DIY Bio Char Slow Sand filter at a rate of 300 L p/d

Pressurize harvested filtered water to all your taps through a vortex pipe

Clean of all your waste-water and reuse it 7x over around your garden and home
---
---
3) COURSES Discount! Living Eco Home Course + Abundance of Water Training
TAKE BOTH COURSES and Your Tuition is only $150.00 (USD)
From the foundation up to the skylights:
Build your own debt-free, off-grid, ecological cozy home founded on sacred geometry principles

Get off the water-grid through a few weekend projects

Learn to build a Bio Char Filter for pure drinking water

Filter and activate water to a super, nutritious, living quality

Learn to reuse waste-water 7x around your garden and home

Learn to establish a 6-month emergency water back-up

Theory and practice in all aspects of sustainable living
Build YOUR Eco-Home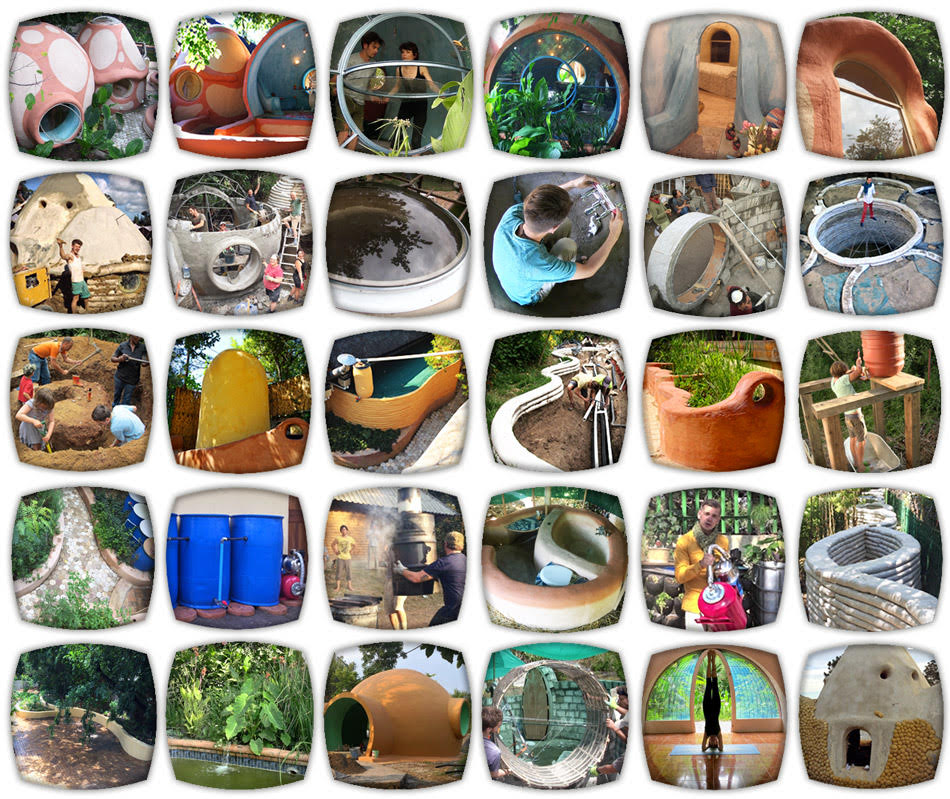 Testimonials
Thank you Alosha! It has been an is a blessing for me to watch and study your teachings since summer last year ( both dome construction and water master class). I am learning slowly and steady because I definetly want to live as much as possible off grid in my own peace of land here in Norway. I am currently participating in growing my own organic vegetables, salads and berries at an organic farm and creating concious dance projects in a start up fase. I am definetly supporting your efforts in creating a more abundant, harmonic planet, life and a free life.

~ Simen Eriksson (Norway)
After I finished this grey water wetland eco system using Alosha's online training course, I have about 2500 Litres extra  to use every week in the garden.

~ Jp – Johannesburg
Alosha, your authentic energy for the good of all by offering this gift of training and guiding us is the leading reason I am on this program. The personal commentary is so helpful and allows me to make the notes I need in my work book. The practical sections are paced well allowing time for thought and clearly show that 'organic' thinking means we can enhance decisions at every step. The feeling with this Course is very inclusive. I have enjoyed one on one conversation already to fine-tune some details which is awesome and fills me with confidence.

~ Amana Triggs
---
---
About Your Instructor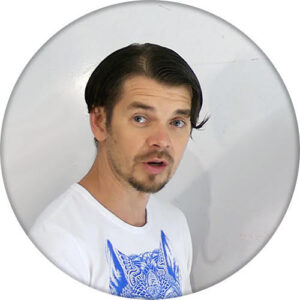 My name is Alësha Lynov, I am a founder of Bio-Veda Academy. I was born in Uzbekistan, grew up in Russia and then moved to South Africa in my teenage years with my family. My love for liquid architecture, rivers and indigenous forests set me on a journey around the world learning practical permaculture wisdom as well as EMR & Geopathic stress protection from international ecological masters. During my travels, I have attended 11 international workshops on self-sustainability in the fields of ecological housing, treatment of rain and UP cycling of wastewater as well as the growing of organic food.
Some of the teachers I learned from are Geoff Lawton, Mike Reynolds, John Todd, Josh Kearns, John Jeavons, Ibrahim Karim, Nader Khalili, Hajjar Gibran as well as many others.
I have practically experimented all I learned for the last 12 years on my farm and urban permaculture playground homestead in South Africa (which we abandoned in 2020 and relocated to Russia). Now all of this eco-tech will be developed for cold climate and new lessons will be added shortly. Making countless expensive mistakes in my permaculture ecosystems assisted me to perfect the BioVeda nature-inspired water ecosystems and eco-homes online courses.
Since 2007, I've presented 4 practical water, 3 dome-building workshops as well as various seminars presenting the wisdom of self-sufficient living all over the world, multiple global workshops teaching Water Self Sufficiency and Eco-Home construction.
My ethos is to catch what comes from the sky, treat wastewater and garbage as assets and creatively use natural resources to create self-regenerative Bio-Spheres induced with beauty, life-force and spacial comfort.
BIO VEDA
Affiliate of the NewEarth University since 2018