Welcome!
To the digital SCALAR TECH SCHOOL created by Dr. Don Paris (h.c.), faculty senior advisor at the NewEarth University (NEU) School of Science & Design Innovation
(2022) Curriculum info is on this NEU page including enrollment prompts for online Courses / Workshops.
IMPORTANT:
To New Students of the NewEarth University, You will need to open a free NewEarth Account – FIRST – for tuition-purchase and access to NEU workshops & courses, accomplished by CLICKING HERE 
If you already have a NE Account – great – you're ready to study with us.
*** Do not open a 2nd – students may only maintain ONE Account in our data base – thank you!
ACCESS:
Students must use their exact NE Account Credentials to log-in at this University (above right) for ACCESS to curriculum. ALL eMail correspondence MUST MATCH with NE Account Credentials. Ensure FIRST that you are logged-in, especially when using a brand-new device or multiple other devices like smartphones, tablets, etc. InJoy your studies.
---
TO ACCESS this Scalar curriculum you'll also be guided directly into Dr Paris' Scalar School for enrollment.
Check out this online Quantum Wellness course available for You to study NOW from Don, inventor of the stunningly beautiful Chi-O (the Chi Organizer, see his photos):
CLICK LINK: Exploring Quantum Healing & Scalar Technology
Meet Your Professor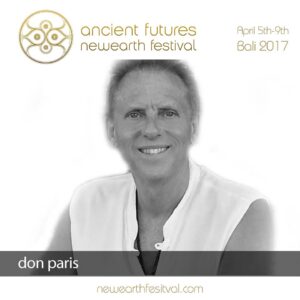 Don Paris, Ph.D. (h.c.) is a published author, speaker, video producer, and musician and faculty senior advisor at the NewEarth University. His book, Regaining Wholeness Through the Subtle Dimensions has been published internationally in German, Spanish, Japanese, Portuguese, and English.
He is known as the guru of the SE-5, the world's most respected subtle energy, scalar instrument. Don is well loved for his style of bringing challenging concepts into an easy to understand language and has been a popular speaker at the Global Sciences Congress, Congress of Spiritual Scientists, Quantum Energy Medicine Conference and the United States Psychotronics Association.
Dr. Paris has created the most detailed explanation of the principles of Radionics and the most advanced training courses in the entire field of Radionics and Scalar technology. He began exploring the subtle dimensions in the early seventies, and has now trained people in over 30 countries around the world in the workings of Radionics and the subtle dimensional realities. Don was awarded an honorary doctorate degree in Human Sciences from the International University of Vitalogical Sciences in Stockholm Sweden in 2000 for his work with the SE-5 and scalar energies.
The era of quantum healing is here … learn from a renowned expert in the field of Scalar Technology
Dr Don Paris was a guest panelist speaking about Scalar Technology at the 2017 NewEarth Ancient Futures Festival in Bali, Indonesia. 

Don's Quantum Wellness online course is available for You to study NOW
A longtime friend to the NewEarth movement, Don has been a guest speaker (twice) teaching us the nuances of Radionics & Scalar Tech on NEU's show, Kaleidoscope, hosted by NEU Chancellor, Dr. Nancy Ash.
Stay-tuned for more inspiring and educational conscious conversations in 2022 …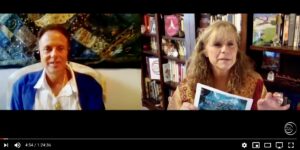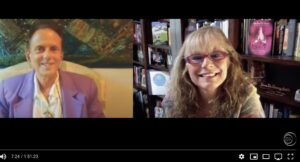 Check out this online Quantum Wellness course available for You to study NOW from Dr. Paris, inventor of the stunningly beautiful Chi-O (the Chi Organizer).
Gratitude to Don for sharing his photos.