Welcome to Dr. Rima's Digital Classroom ('23)
NATURAL SOLUTIONS – 

a cutting-edge, multi-faceted curriculum platform revealing the truth from renowned physician, fellow Dr. Rima E. Laibow, MD, senior faculty member of NewEarth University's School of Health & Wellness. All info is on THIS page including her enrollment / study access protocols in red for online Workshops/Courses (taught in English only).
Important:
Read this section mindfully.

 If you already created a NewEarth account – great, you're ready to enroll. If not, you will need to open a free account – first – for tuition-purchase & access to workshops/courses, accomplished by
CLICKING HERE
Do not open a 2nd account. Students may use one (1) account with English ONLY credentials in our University data base with your REAL Full name.

Do not use any type of fake or partial name or nickname on your account

as this is problematic, especially with tuition, access & correspondence, etc.
Student correspondence MUST MATCH the functioning email address on your account.
Account credentials are used for University login (above right). If you ever have an access issue (especially using a new device) ensure first to login. 
Access
is directly linked to your account; enrolled students click – blue – access button below
↓
Thank you for following these required protocols. InJoy your studies!
---
Welcome back. Thank you for interest to explore NATURAL SOLUTIONS with me at NEU.
* NEW WORKSHOP *
Retrieving Autistic Children
with Rima E. Laibow, MD
THURSDAY, NOVEMBER 30
1 PM – 5 PM Mountain Time-zone (Arizona, USA)
(12 Noon – 4PM Pacific; 2 PM – 6 PM Central;  3 PM – 7 PM Eastern – USA)
For time-signatures in your area, consult convenient time-zone converter
(copy/paste the URL to your browser) 
https://www.timeanddate.com/worldclock/converter-classic.html
*** ENROLLMENT IS NOW OPEN ***
Scroll down to enroll & access ⇓ 
Meet Your Professor
Dr. Rima E. Laibow, MD, senior fellow, faculty at NEU's School of Health & Wellness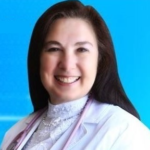 Known worldwide for decades as Dr. Rima, in 2023 your acclaimed physician and professor accepted an appointment to the NewEarth University as a senior fellow associated with its School of Health & Wellness faculty to share her vital and extensive body of life-work with Humanity.
Dr. Rima is delighted to present you with her unique and effective Natural Solutions curriculum culled from many years of research and clinical practice, starting with a powerful online workshop: Retrieving Autistic Children, which she designed for anyone to attend – whether you have an autistic child or not.
Dr Rima is presently creating more seminal workshops and courses to be announced in 2024, all posted here at this Natural Solutions platform; so stay-tuned.
Why Study Natural Solutions?
Dr. Rima's video message for you …
Online Workshop
Enrollment is open ⇓
Retrieving Autistic Children with Rima E. Laibow, MD
Watch Dr Rima's Workshop Intro for You (video below) ⇓
What You Receive
4-hour LIVE Workshop with Q & A (recorded)

You'll also have 24/7 access to recorded replay in Dr. Rima's workshop page

Note: replay is not downloadable – you won't own it

Downloadable 110-pg e-book by Dr. Rima: The Definitive Autism Action Plan

What You'll Need
Student account for enrollment & access to Dr. Rima's workshop page

Ability to navigate NEU for content via study protocols

Ability to download – and use – your own free Zoom account to attend

Ability to download & read Dr. Rima's eBook

Notepad / journal & pencil / pen, etc. to take notes / doodle as inspired

Suggestion: desktop or laptop computer – your choice;

Computer may provide a better experience than small phone / tablet.
 
READ BEFORE YOU ENROLL – Thank you!
Open enrollment (no prerequisites)

LIVE Workshop recorded by the School of Health & Wellness

Video-replay is not downloadable; you won't own it (you'll have 24/7 access)
NOTE NEU POLICY  

No partial tuition or payment plans;

There is a non-refundable $35.00 USD Administration Fee for refund request made BEFORE workshop begins on Zoom

No refund issued for this workshop once started on Zoom

No refund issued for workshop-replay.
Enrollment & Access Protocols

Log-in to NEU with your student account credentials;

Click – blue – workshop enrollment button below 

⇓

You'll then receive NEU's confirmation email when complete;

Return here (Natural Solutions) to 

click

 ⇓ access button

 ie, go full-circle / return to where you enrolled.

Retrieving Autistic Children with Rima E. Laibow, MD
Join Dr. Rima (recorded LIVE) for this rare Workshop with Q & A
Designed for ALL to Un-learn/Learn the Truth about Autism
Your Tuition: $100 USD
Thursday, November 30
1 PM – 5 PM Mountain Time-zone (Arizona) on Zoom
( 12 Noon – 4PM Pacific time-zone; 2 – 6 PM Central; 3 – 7 PM Eastern – USA )
For time-signatures in your area, consult convenient time-zone converter
(copy/paste the URL to your browser) 
https://www.timeanddate.com/worldclock/converter-classic.html
*** Enrollment is OPEN ***
* How to Study with Dr. Rima (2-steps) *
Step 1 ENROLL ⇓
Step 2 ACCESS Workshop ⇓
Once tuition-enrolled, you receive NEU's confirmation email;
return logged-in from account credentials, click ↓
Workshop Page for PDF e-book; Zoom access TBA; video-replay TBA
ENROLL & ACCESS ABOVE

 ↑
Thank you for choosing to study at the NewEarth University School of Health & Wellness
Dr. Rima and NEU Administration