UCC – Part 2 Workshop: Strawman Slavery & The Banksters
$79.00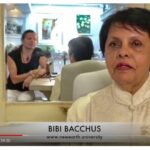 Intro UCC Workshop – PART 2
(Separate tuition from UCC Workshop – PART 1)
This 2-hour presentation by Bibi Bacchus, faculty at NEU's School of Natural Law, was recorded l!ve in her Digital Classroom on the Zoom platform in 2019.
Your instructor has kindly made this RECORDING REPLAY ACCESS available for your tuition-purchase and study through NEU.
If you already paid tuition for this Workshop, you will have received a confirmation email from NEU. RETURN to Bibi's UCC-Strawman page and click the PART 2 ACCESS BUTTON
Please Note: There are NO REFUNDS for Video-Replays.
READ ALL INSTRUCTIONS BEFORE ENROLLING. Thank you!
Once You ADD TO CART then … CLICK VIEW THE CART ↑ WAY UP TOP ↑
Description
Intro UCC WORKSHOP – PART 2: Strawman Slavery & The Banksters
Faculty: Bibi Bacchus, senior advisor at the NEU School of Natural Law

Presentation: 2-hour online Workshop

Content: 1 Workshop video-recording REPLAY ACCESS ONLY at NEU

You will NOT own this video. It is not downloadable.

You WILL have ACCESS in Bibi's Workshop Page for replay/study.

Enrollment: OPEN

Language: English

PDFs: NONE

Tuition: $79.00 USD
This Tutorial includes an overview of the following fundamentals:
Strawman Basics

Bankster Overview

Mortgage Fraud System

Bankruptcy Scam

The REAL Truth of the Court System

Social Security Ponzi Scheme

Federal Reserve Notes/US Dollars & The British Pound

Birth Certificate & Your Rights! and Your Children's Rights

360-view of Bibi's in-depth 5-week UCC Intro Course: How to Own Your Strawman
What your instructor suggests you need:
Desktop Computer or Laptop for good viewing (smaller phones or tablets – it's your choice).

Paper and pen to take notes.
ENROLL ABOVE ⇑
Enjoy Strawman Slavery & The Banksters, an introductory presentation – inspiring, eye-opening and enlightening