UCC – Part 2 Workshop: Strawman Slavery & The Banksters
$79.00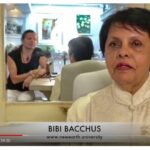 Intro UCC Workshop – PART 2 (Strawman Slavery & The Banksters)
Separate tuition from UCC Intro Strawman Workshop – PART 1
This 2-hour presentation by Bibi Bacchus, faculty at NEU's School of Natural Law, was recorded l!ve in her Digital Classroom / Zoom platform in 2019.
Your instructor has kindly made this RECORDING REPLAY ACCESS available for your tuition-purchase and study through NEU.
ACCESS: When tuition enrollment has been successfully completed, you receive a confirmation email from NEU. THEN ALWAYS RETURN to Bibi's NEU-UCC-Strawman Page (where you enrolled) and click your PART 2 BLUE ACCESS BUTTON
Please Note: There are NO REFUNDS for Video-Replays.
READ ALL INSTRUCTIONS FOR ACCESS BEFORE ENROLLING. Thank you!
Once You ADD TO CART then … CLICK VIEW THE CART ↑ WAY UP TOP ↑
Description
Intro UCC WORKSHOP – PART 2: Strawman Slavery & The Banksters
Faculty: Bibi Bacchus, senior advisor at the NEU School of Natural Law

Presentation: 2-hour online Workshop

Content: 1 Workshop Video-recording REPLAY ACCESS ONLY at NEU

You will NOT own this video. It is not downloadable.

You WILL have ACCESS from Bibi's UCC Page (blue button) for replay/study.

Enrollment: OPEN

Language: English

PDFs: NONE

Tuition: $79.00 USD
This Tutorial includes an overview of the following fundamentals:
Strawman Basics / Bankster Overview

Mortgage Fraud System

Bankruptcy Scam

The REAL Truth of the Court System

Social Security Ponzi Scheme

Federal Reserve Notes/US Dollars & The British Pound

Birth Certificate & Your Rights! and Your Children's Rights

360-view of Bibi's in-depth 5-week UCC Intro Course
What your instructor suggests you need:
Desktop Computer or Laptop for good viewing (smaller phones or tablets – it's your choice).

Paper and pen to take notes.
ENROLL ABOVE ⇑
Enjoy Strawman Slavery & The Banksters, an introductory presentation – inspiring, eye-opening and enlightening