Online Introductory Workshop: Painting From The Soul by Jane Evershed
$45.00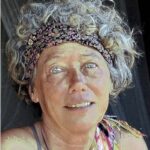 Intro Workshop, Painting From The Soul: The Great Art Awakening by Jane Evershed, Master Artist
Video REPLAY ACCESS ONLY
Recorded in 2020, this (1-hr 50 mins) Workshop is taught by Jane Evershed, faculty at NEU's School of The Living Arts
Note: If you already paid tuition for this Workshop, LOG-IN and RETURN to Jane's main COURSEs Soul Painting Page – ACCESS BUTTON
Note Policy: NEU issues NO REFUNDS for Workshop Video-REPLAYS 
Please read all Protocols BEFORE Enrolling
Thank you for interest to study at NEU. InJoy the Workshop.
After ADD TO CART, new page opens, Click VIEW CART ↑ above; Proceed to CheckOut
Description
Painting by Master Artist, Jane Evershed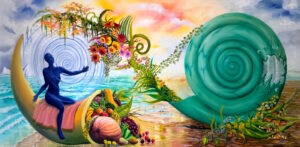 NewEarth University presents:
Painting From

The Soul

: The Great

Art Awakening

 
Faculty: Jane Evershed, senior advisor, School of The Living Arts
Presentation: Video Recording REPLAY ONLY – Workshop Lecture (with slides)
Content: ACCESS to (1-hour 50 mins) REPLAY
Video is not downloadable; therefore you won't own it.

You will have access to the replay at Jane's Workshop Page

Downloadable PDF
Enrollment: Open
Language: English
Tuition: $45.00 USD
NOTE NEU Policy: No payment plans or partial tuition; and no refunds for Workshop Video Replays. Instructor's art content may be Copyrighted ©.
This presentation (designed for anyone: newbies, art experts… to seasoned teachers) provides an excellent introductory overview to the importance of a new Art-paradigm, (The Great Art Awakening). It also introduces you to Jane's teaching methodology, and stirs within your Soul powerful sparks of creativity with inspiration to create with unbridled courage.
Workshop features an inspiring, colorful slide presentation-lecture
In-depth with stunning art images

There's a whole new art-paradigm; ANYONE can teach art… yes, even YOU!

THE 10 Steps

Enhance your Creative Process with Meditation

Art Teachers' Recalibration – a Reboot

Valuable art tips from Jane's 40-year experience

Techniques to assist you on the heroic journey of being an artist… standing in your art sovereignty!

Notes from your Instructor
There are NO prerequisites for this Workshop
What you need
Student account and ability to navigate NEU website

Writing paper and pencil/pen, etc. to take notes and doodle as you feel inspired

Printer to print PDF handout

It's suggested to view this colorful presentation using a desktop computer or laptop. The option is yours.

Content is accessed at NEU's website, Painting From Soul Course Page (follow prompts, in red)

Log-in with account credentials used for enrollment; click access workshop button (where you enrolled)
Enjoy this enlightening Presentation
Thank you for choosing to study at the NewEarth University (NEU)
School of The Living Arts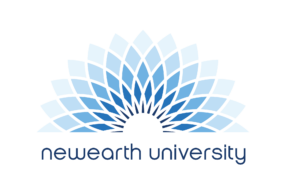 ↑ ADD TO SHOPPING CART BUTTON ABOVE ↑