FACULTY NEWS! September 2020 ~ NEU's School of Health & Wellness is delighted to announce that Maria Benardis (based in New York, USA) has recently joined its faculty in a Teaching Tract. As an integral part of our sovereign NewEarth movement to manifest the higher frequency of a new earth, she is devoted to raising consciousness in vibrant, multi-faceted healthy ways.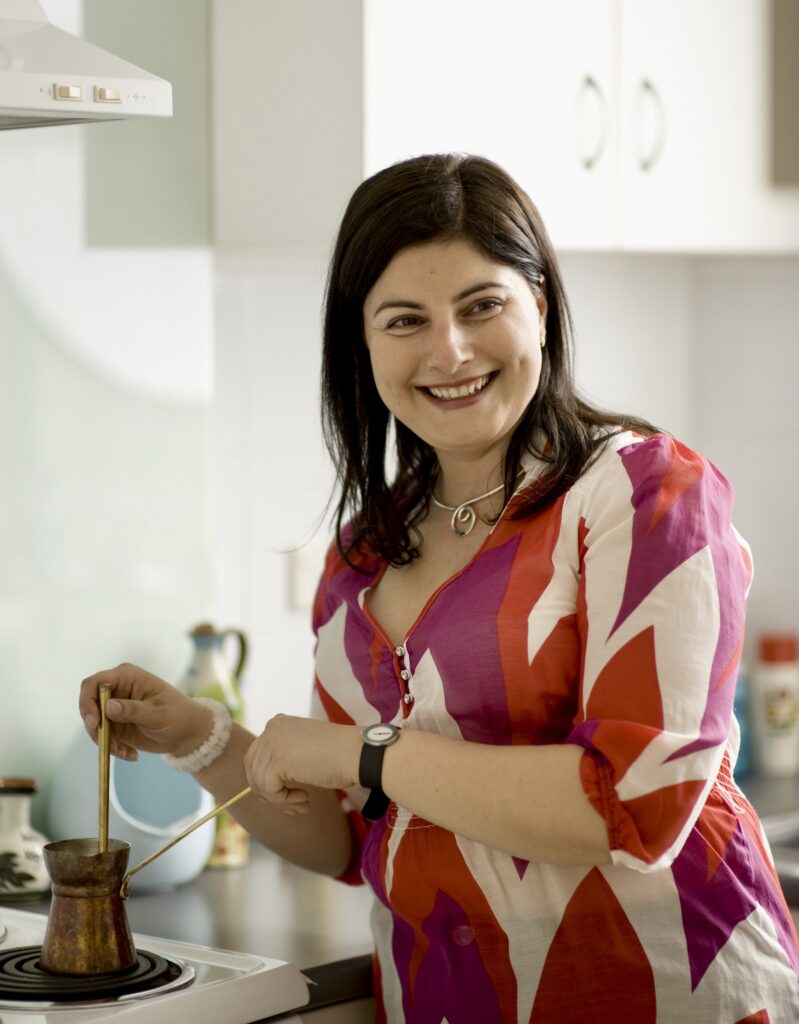 Maria Benardis is a Gourmand Award-winning Author, Chef, Food Alchemist, Motivational Speaker, Intuitive Health & Wellness Coach and Founder of Greekalicious.
As creator of an online course, The Ancient Greek Hidden Practices for Health, Happiness, Harmony, and Wellness that is returning the world back to agape (unconditional love) and the real diet (Greek word meaning, "a way of life'), she brings this inspiring curriculum to NEU in the Fall of 2020. Stay-tuned for her page under Courses at NEU's main-menu TBA.
We are delighted to have Maria as an instructor in the School of Health & Wellness, representing its core discipline of Wellness Sovereignty. Wellness Sovereignty at NEU is "consciousness-in-action" – a declaration of intent to live, resonate, and intone the principles of Natural Law, which rests at the zero-point of each individual, community, and local environment. The zero-point is the center of any conscious being or system – the absolute primordial center of wholeness and balance from which all form and matter arises.
A warm welcome to this extraordinary wisdom-keeper, wishing her many years of conscious collaboration with the NewEarth University through life-enhancing contributions from her unique curriculum of courses, online workshops, writings, etc.
Her Mission (in her own words):
"Helping humanity thrive and realize their limitless potential by equipping them with the know-how to maximize their health and wellness".
Visit her page under main-menu NEU COURSES
May these activities bring great benefits of radiant and vibrant health & wellness to all.