FACULTY NEWS! August 2020 ~ NEU's School of Consciousness & Spirituality is delighted to announce that Dr. Swan Montague (based now in Europe) has joined its faculty. As an integral part of our sovereign movement to manifest the higher vibrations of a new earth, she is devoted to raising consciousness – we are honored to be in her company.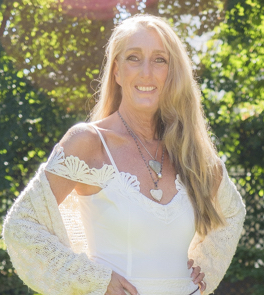 Swan A. Montague, is a mystic, visionary, author, artist, teacher and cosmologist with a M.A. in Spiritual Philosophy and Ph.D. in Metaphysics and The Healing Arts, author of Caviar for the Soul and the quartet, The Book of Sahra, Jesus' Secret Wife. She creates the unique sacred wall-hangings known as Temple Veils.
Through diverse, creative, multi-dimensional training she shares with the NewEarth University School of C & S, Swan's mission is The Sacred World Renaissance, bringing the synergy of sacred living and being back to everyday life, awakening people to their divine heritage. She brings her unique course, SOLEI 17 to NEU this Fall, 2020 as part of her extensive DLT – Divine Light Training TBA.
We are delighted to have Dr. Swan Montague as a senior spiritual advisor in the School of Consciousness & Spirituality's teaching tract.
A warm welcome to this extraordinary wisdom-keeper, wishing her many years of collaboration with the NewEarth University through life-enhancing contributions from her Divine Light Training curriculum, online workshops, meditations, etc.
May these activities bring great benefits of radiant and vibrant consciousness to all sentient beings.
Namasté Dr Swan