exploring conscious design applications within a science of sacred space
purpose
Human-made spaces that have come to be indicative of human society no longer serve us.  We are starting to comprehend that it is only through the sensitive design and integration of human-made environments with their natural surroundings, that a more balanced and harmonious existence can be realized.
As a pinnacle of innovative architectural expression, when human-made settings are designed from a core understanding and realization of the intrinsic energetic aspect (which exists throughout all of nature), then—and only then—will we naturally re-enter a symbiotic relationship with the environment.
At our coordinate of modern-day this creative expressive is imperative.
Therefore, our purpose within NE University's Design & Development discipline (known as the D & D) is to essentially explore conscious application of the science of sacred space – allowing us to re-define innovative ways in which we create and relate to the environments that we inhabit.
we honor the earth and all creation
Our undertaking is one that supports the design and sustainable maintenance of all NewEarth Communities and venues, in their kaleidoscopic shapes and colors, in all matters relating to design and development components of the unprecedented NewEarth Blueprint.
Our faculty and associated fellows:
Conduct Research & Development covering all aspects of sustainable and sacred design and development.
Provide a framework with which design & development professionals, innovators, eco-builders, artists and conservationists cooperate to deliver NewEarth Project-aligned developments.
Create and implement innovative course curricula, projects, and collate resources as life-affirming toolkits for all.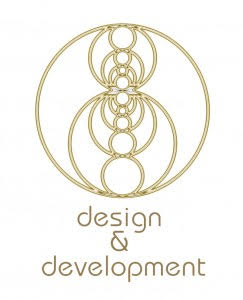 objectives
Help establish an operational NewEarth – Haven headquarters for the NewEarth Project.
Facilitate the design and development of Phase 1 – NewEarth-Haven communities.
Create toolkits to support NewEarth-Haven communities & members in living in harmony with the natural world.
Support an expansion of the NewEarth Community portal as a social interactive framework, which intuitively matches people-to-land, to resources, and to wisdom-knowledge… to sustain the establishment of unlimited NewEarth-Haven communities.
Continue to align with life-enhancing, innovative technologies, materials, modalities, resonate individuals, and institutions to fulfill the mission of NEU's School of Science & Design Innovation.
what this means for you
Onwards… this represents a real and grounded opportunity to create your own NE-Haven living spaces and community using our innovative design infrastructure to support and enhance your project.  Access our template designs, design services, consultants, technologies and more resources here and in the Library to realize YOUR dream of YOUR New Earth.