NEWS! APRIL 2020 ~ NEU's School of C & S is delighted to announce that Linda Yelton, BA, RYT has joined its faculty.
As an integral part of our sovereign movement to fully manifest a new earth, Linda is devoted to raising consciousness – we are honored to be in her company.
Linda Yelton was born and presently resides in, the USA.  She earned a BA in Psychology from George Mason University and is also a certified, Registered Yoga Teacher (RYT-300). Linda has been a longtime supporter of the NewEarth movement and the International Tribunal for Natural Justice (ITNJ). Semi-retired, she lives in a lakeside resort community with her little pug dog, Toby.
Through a long illustrious career of various educational and work experience, including creative, multi-dimensional professional Yogic training, Linda now shares with the NewEarth University School of Consciousness & Spirituality, her noble vision and mission assisting people to awaken to their sacred nature.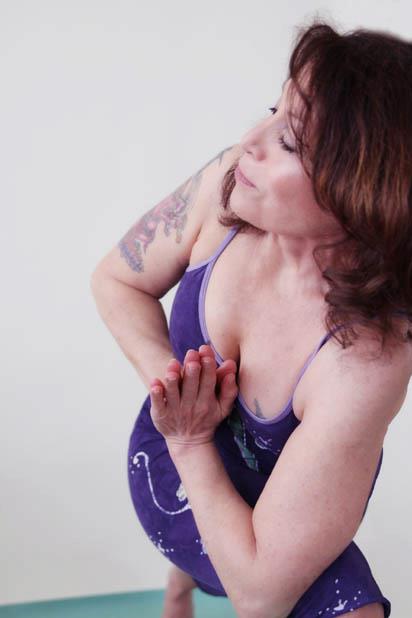 In alignment with her soul mission to raise consciousness, Linda is currently developing transformational curriculum pertaining to the ancient yoga philosophy on the seminal: Yamas and Niyamas.
She plans to teach an online Introductory Workshop at NEU in 2020.
We are delighted to have Linda as an instructor in the School of Consciousness & Spirituality.
A warm welcome to this extraordinary wisdom-keeper, wishing her many years of partnership in NEU through unique contributions in life-enhancing curriculum, writings and research.
May these activities bring great benefits of radiant and vibrant consciousness to all sentient beings.
Namasté Linda