June 19th – 25th
presents the
THE WORLD HEALTH SOVEREIGNTY SUMMIT
a 3-day immersive symposium
June 20th – 22nd
culminating in a 2-day seating of the
Judicial Commission of Inquiry into Weaponisation of the Biosphere
June 23rd – 24th
The NewEarth University (NEU) acts as catalyst and brain-trust for the NewEarth Project and invites all to connect, learn and play at the NewEarth Festival in Indonesia at our NewEarth Haven ~ June 19-25, 2019.
Meet Fellows, Faculty and Staff from NEU's 6 Schools: Jeffrey Smith, Sir John Walsh, Biship Riah, Maya Muchtar, Laura Uplinger, Tom Brown, Dr. Nancy Ash, Juan Schlosser, Dr. Margret Rueffler, Connie Broussard, Guille Soto, and many more brilliant Souls.
Join us …
On the Island of the Gods
An immersive week-long (7-day) event at the famed NewEarth Haven in Bali
Featuring a line-up of pioneering international speakers and
experts addressing the most critical issues facing people
& planet whilst delivering on radical solutions
Film, Fashion, Music, Dance, Art…. and Frontline Activism!
Ecstatic dance, yoga, traditional Balinese dance & ceremony
A historic 2-day seating of the
ITNJ Judicial Commission of Inquiry into Weaponisation of the Biosphere
World-class cuisine

3 DAYS of TRUTH, DISCLOSURE and RADICAL SOLUTIONEERING during the FESTIVAL
vaccines – GMO – geo-engineering – 5G – synthetic medicine
– immortality – spirit over the water – health science innovation
~ International Speakers & Panelists ~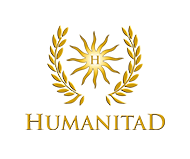 Hosted by Humanitad at NewEarth Haven in Bali