Applied Bio-Physics Workshop: The Future of Medicine
$65.00

NewEarth University (NEU) presents an online Workshop: 
THE FUTURE OF MEDICINE
Taught by Dr. Sandra Rose Michael, Faculty Fellow, School of Science & Design Innovation
3.5 hour presentation recorded live! in NEU's Digital Classroom, Dec 4, 2021
Now available for tuition-study as a Video-Recording

REPLAY ONLY
*** IMPORTANT FOR YOUR ACCESS:

Once tuition is paid, you receive a NEU confirmation email of successful enrollment.
RETURN to NEU's website

at Dr. Michael's Applied Integrative Bio-Physics Page (Courses main-menu) ie, return to where you enrolled.

 CLICK her blue ACCESS BUTTON
*** NOTE NEU POLICY: No Refunds for Workshop once started on Zoom; No Refunds for Workshop Video-Replays. 
Mindfully read ALL instructions BEFORE enrolling.
Thank you for interest to study at NEU.
Once You ADD TO CART, new page opens: VIEW CART / Then click, Proceed To Check Out
Description
Read before enrolling:
Faculty: Dr. Michael, School of Science & Design Innovation

Presentation: 3.5 hour Workshop Video REPLAY ONLY 

Content:  AT NEU 

Workshop Page: 

downloadable PDF Deep Dive Manual / Video-Replay

ACCESS to embedded Replay (not downloadable / you won't own video)

Enrollment: Open

Language: English

Tuition: $65.00 USD
NOTE NEU POLICY: Payment plans or partial tuition are not available. 
No refunds are issued by NEU for Workshops once commenced on Zoom. No refunds are issued for Workshop Video-Recording Replays. 
Note from your Instructor:
There are NO prerequisites required for this Workshop
What you need:
Ability to navigate online through NEU's website to ACCESS Workshop with your NE Account credentials used for enrollment.

Writing paper, pencil / pen, etc. to take notes and doodle as you feel inspired

Ability to download PDF Manual (Printer to print PDF)

It's suggested to use a desktop computer or laptop; the option is yours for best viewing.

ALL Content is at NEU's website at Dr. Michaels' Workshop Page:

follow prompts in red
Enjoy this enlightening experience!
Thank you for choosing to study with Dr. Michael at the NewEarth University (NEU)
School of Science & Design Innovation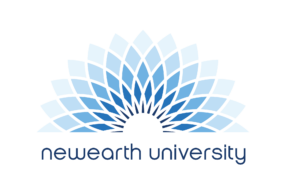 ↑ ADD TO SHOPPING CART BUTTON ABOVE ↑