Tag Archive for: conspiracy theories
Conspiracy is the engine of history - a fact of life.
G Edward Griffin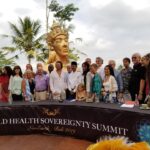 A brilliant 74-min. lecture (in 2012) by our beloved friend to the NEUniversity, G. Edward Griffin, entitled, The...
Independent online media like Global Research TV, are exposing the real terrorists: the politicians and their deep state...