UCC INTRO COURSE: How to Own Your Strawman (Winter 2021)
$499.00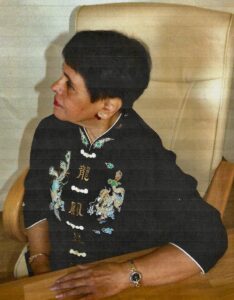 NewEarth University (NEU) presents

UCC

: How to Own Your Strawman taught by Bibi Bacchus
5-week Online Introductory COURSE
Winter 2021: THURSDAYS @ 3 pm Guyana-time zone (South America)
Zoom CLASSES: FEBRUARY 4 – MARCH 4
NOTE: There are NO CLASS VIDEO RECORDINGS for this Course
IMPORTANT: AFTER successful tuition enrollment, you'll receive a confirmation email from NEU
*** RETURN to UCC-Strawman Page (where you enrolled) for 5-Week COURSE ACCESS BUTTON
READ ALL INSTRUCTIONS – BELOW – BEFORE ENROLLING at THIS CART
Thank you for interest to study at NEU
Once You ADD TO CART … Click on VIEW CART (UP Top)  ↑
Description
Faculty: Bibi Bacchus, senior advisor in the School of Natural Law

Presentation: Intro UCC Course during 5-Weeks of 2-hour Online Classes

Live ONLY in NEU's Zoom Classroom

There are NO Recordings or Video-Replays

Content: 5 UCC CLASS PAGES at the NEU website

ACCESS per CLASSES 1-5

(Downloadable PDFs; Assignments; Zoom-access)

UCC eMail with Instructor for Homework

Enrollment: LIMITED; first-come, first-served

NOTE:

This is a popular NEU Course that fills fast

Enrollment may close early due to full capacity

Language: English Only

Tuition: $499.00 USD
Note: NEU policy does not offer payment plans or partial tuition; there are NO REFUNDS after the first class has begun. Some of the instructor's course materials are Copyrighted ©
What you may UN-learn and Learn:
Overview of Sovereignty and the UCC

A slavery-reality of the current system

Protocol basics of the process of owning Your strawman (STRAWMAN)

Essentials to reclaim your fiction, starting with the UCC-1 financing statement (You must file your own)

UCC-1 financing statement Addendum (You must file your own)

Instruction on how to fill out forms

UCC-related paperwork that you must diligently study 

Review of related UCC topics and documents

Valuable tips from Bibi's seasoned life and worldwide UCC teaching experience

Q & A to help You innerstand the UCC and forms to use to begin a heroic journey of owning your strawman.
WEEKLY CLASSES designed to be 2 hours (some go longer) featuring key aspects of the overall Uniform Commercial Code (UCC).
Before you enroll … here's what you need
ACCESS to the NEU website (for CLASS PAGES) via your NE Account credentials

Good internet

Ability to download free Zoom for attending Classes

Attendance at ALL 5 CLASSES

Access to a printer to print PDF forms BEFORE each class

Writing paper and pen to take notes

UCC-labeled folder for all of your printed papers

Ability to submit Homework via a functioning email account

Careful study – between classes – of ALL course materials

Focused practice of filling out important forms that you will file yourself
For time-signatures in your area consult a time-zone converter:
Enjoy this intensive and enlightening Course. Learn a process to take back Your Strawman!
ENROLL ABOVE ⇑