Launching in Q4 of 2022 – TBA 
NewEarth University – INDIA Campus in Kerala, India
Where Nature is the Campus
Inaugural Ceremony
(on-site & virtual) was held on December 21, 2020 (Solstice)
Esteemed Guests and Faculty from the NEU-India Campus joined with the worldwide online NewEarth University (NEU)
Soft-launch Event Facilitators:
Mr. Anil Joseph, MBA (NEU-India Campus Director)
Sacha Stone (Founder of Humanitad, the ITNJ, NewEarth Horizon & the NewEarth movement)
Reverend Dr Nancy Ash (NEU Co-founder and worldwide Chancellor)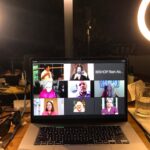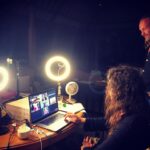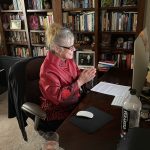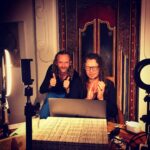 The Vision 

In the lush healing mountain vistas of Kerala, So. India, we join together in Oneness for the sovereign upliftment of humanity through peaceful, harmonious & spirited conversation with renowned Scholars, Teachers, Researchers and Spiritual Leaders.
Students will arrive from around the world to UN-learn. To exhale. To study… and rest; then study a bit more.
All join to celebrate the wonderment of being alive. To dance. To pray. To BE.
Every Soul will experience a profound regeneration of themselves through the deepening of their sacred communion with Nature.
All attune to the greening, the healing… of their blessed Sovereign Selves.
Now… imagine BEING there!
3,000 pristine green acres of land and lakes in Peermade surround – you – with the beautiful bounty of Mother Nature. This NEU-India Campus is focused on cutting-edge Research in Green Technology and all related Ecology & Regeneration Projects for planetary wellbeing – Earth and all of her sentient beings.

NEU-INDIA

is quite suitable for hosting life-enhancing International Symposia and Retreats in alignment with the Humanitad Foundation and greater NewEarth University.
About 3 hours from Kochi International Airport, this Green Nature Campus features the renowned 19th Century Tyford Tea Plantation & Gardens at Peermade Hills, Tyford.
NewEarth University – INDIA is an international on-site campus designed for all:
100%
International University
International Programs
International Campus
International Faculty
International Students
International Eco Systems
IN INDIA
GENERAL MILESTONES & TIMELINES
DECEMBER 21 (SOLSTICE) – 2020

√  



Project Announcement – Virtual Launch / Inaugural Ceremony
---
Q4 – 2022
Soft Launch – START Satellite
Nature Campus in Peermade to commence development and implementation of Training Programs
Q4 / Q4 – 2022
Development of Project Curriculum & Training
Q1 – 2023 (exact dates TBA)
Global Summit/Retreat ~ Development/Implementation of Project Curriculum
2023 Global Summit/Retreat (Dates TBA)
An immersion of pure-truth – critical thinking and enrichment from the heart from the world's brightest minds… new-paradigm learning surrounded by Nature… as Nature IS the campus.
After our many challenges of 2020 … continuing into 2021 … and now, 2022 …
By the end of the next year we plan to gather for blissful escapades at the brand new three thousand acre NewEarth University – INDIA Campus, which lies in the lush green mountains of Southern India. This mountainous region of Kerala features the sprawling Tyford Estate famed for its beauty and luxury enveloping the town of Elappara.
This is a sacred place where limits are off-limit. A world away from worlds… 50 kms from Thekkady; 80 kms from Kottayam Railways Station; about three hours drive from Kerala International Airport; and 35 kms from the proposed Erumeli Airport.
The entire Campus offers a stunningly beautiful, sophisticated yet quiet environment noted for its lush vegetation and lakes surrounded by green fields of freshly harvested cardamom, coffee, pepper and a modern operating tea plantation established in 1862. Some tea plants are about 150 years old blessed by the hands of history!
NEU-INDIA will offer the perfect mix of comfort and mountain vista remoteness perfect for international research and study projects.
The inaugural Campus presently features a mix of comfortable modern guest accommodations with our in-house Chef and staff.
As your steaming cup of delicious tea is lovingly poured while gazing to the lush landscape, your Soul will delight in the aroma and taste of Mother India.

On behalf of all faculty, fellows and administration at the NewEarth University,
Warmest Congratulations to NEU-INDIA where Nature IS the Campus!
~ NEU Worldwide Chancellor, Dr. Nancy Ash